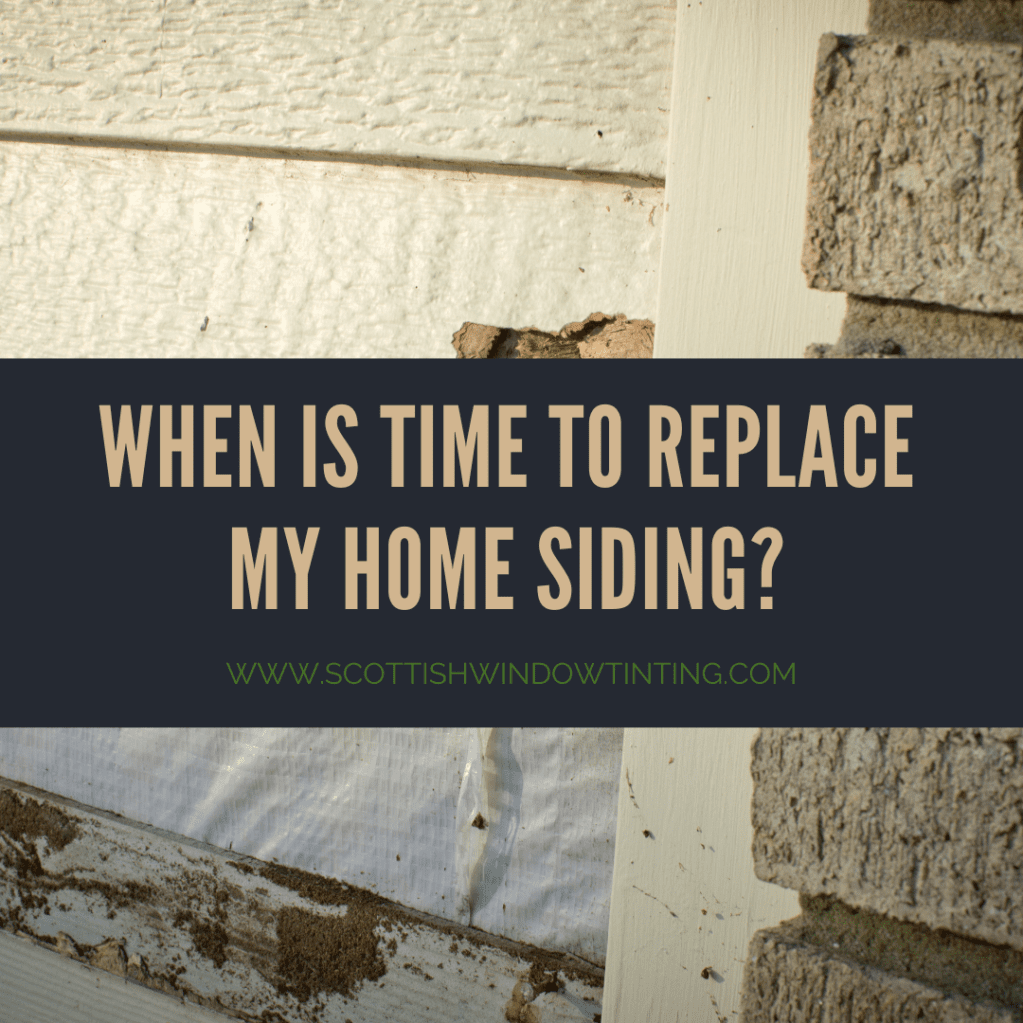 Your home's siding is more than just a visual element – it serves as an important factor in protecting your family from the elements and keeping energy costs at bay. When repairing, replacing, or installing new siding for your home, it can be difficult to tell when the time has come to take those steps. Understanding what signs indicate that you should replace your Centennial home's siding will help you make the right decisions for your property and ensure that its integrity is maintained. Keep reading to learn more about all of the tell-tale indicators that can help you know it's time to upgrade your home's siding!
When to Check for Signs of Damage or Deterioration
Knowing when to check for signs of damage or deterioration is an important part of keeping a building in good condition. Regular maintenance checks are key for making sure no problems go unnoticed, allowing necessary repairs and restorations to be made before the issue worsens. These inspections should take place at least once a year, focusing on things like erosion, decaying paint, shutters, windowsills, and other vulnerable areas. The exterior elements are often exposed to the elements, so it pays to double-check them regularly and ensure they're up-to-date or contact a certified repair person if needed. Taking these proactive steps keeps your property safe and maintained throughout the years.
Understand the Benefits of Replacing Your Home Siding
Replacing your Centennial home siding is an excellent way to add value and curb appeal to your property. Homeowners can benefit from installing new materials such as fiber cement or vinyl siding, that is designed to be more durable and have less susceptibility to the damage of extreme weather conditions than traditional wood siding. Additionally, with improved insulation technology available, homeowners can save on their energy bills by improving the overall thermal performance of their home exterior. Installing a new siding also offers an easy way to give your house a much-needed modern touch. With many styles and colors available, you can switch out or match current exterior paint colors while simultaneously improving functionality. Whether you're looking for better protection against the elements or just an upgrade in visual appeal, consider talking to us about replacing your Centennial home siding today!
Research Different Types of Materials and Styles
Researching the different types of materials and styles available in the current market can be time-consuming yet highly rewarding, particularly if it is a key part of your project. By looking into the alternatives that exist, you can make a more informed decision and create something truly unique. Taking the time to understand a variety of materials and styles is empowering, as you slowly become acquainted with all the features they offer. However, one of the best ways to understand more about siding choices for your Centennial home is by getting a free consultation from us at Scottish Home Window Tinting.
Why James Hardie Siding is a Great Replacement Siding for Centennial Homes
James Hardie Siding delivers the best in quality and durability, making it a perfect replacement siding for centennial homes. Boasting advanced technology that represents decades of research and development, this brand provides homeowners with an unbeatable solution for their siding installation needs. James Hardie Siding can resist cracking, warping, and rot due to its composite construction and super secure installation system. Expert ColorPlus® Technology blends rich colors deep into the material giving years of sustained beauty. For affordable performance and unbeatable options, make choosing James Hardie Siding your go-to selection when replacing the siding on a centennial home.
Why LP SmartSide is an Excellent Replacement Siding for Centennial Homes
LP SmartSide is the perfect choice for replacing old, worn-out siding in Centennial homes. This revolutionary product offers superior performance compared to traditional wood or vinyl siding. The industry-leading composite design of SmartSide siding ensures a high degree of resistance to impacts and harsh weather conditions; all while maintaining a sleek and timeless aesthetic. LP SmartSide siding is manufactured at an advanced facility using treated engineered wood strands that are bonded by an ultrasonic adhesive process, resulting in an exceptionally durable board that won't expand and contract like other materials. Furthermore, SmartSide siding is pre-primed with a patented ColorLast paint finish which ensures lasting beauty and durability. For these reasons and more, LP SmartSide is the smart choice for best-in-class performance on Centennial homes.
Siding Replacement Contractors in Centennial
Replacing outdated or damaged siding is an important part of maintaining a home. It's beneficial to take the time to assess and inspect your home's siding, so you can determine when it's necessary or beneficial to replace the existing material. There are multiple advantages of updating the siding on your Centennial home such as improving energy efficiency, increasing protection against weather, and boosting curb appeal. Research various types of materials and styles before deciding what will work best for you and your home. For instance, James Hardie siding provides high-performance, low-maintenance, easy-to-install options with low moisture absorption rates which makes them ideal for Centennial homes. Meanwhile, LP SmartSide provides superior fire resistance, and rot resistance with treated engineered wood products that are durable against insects and moisture damage making them an excellent replacement option for most houses in Centennial. If you're ready to upgrade your home's look now get a free siding consultation from us today.