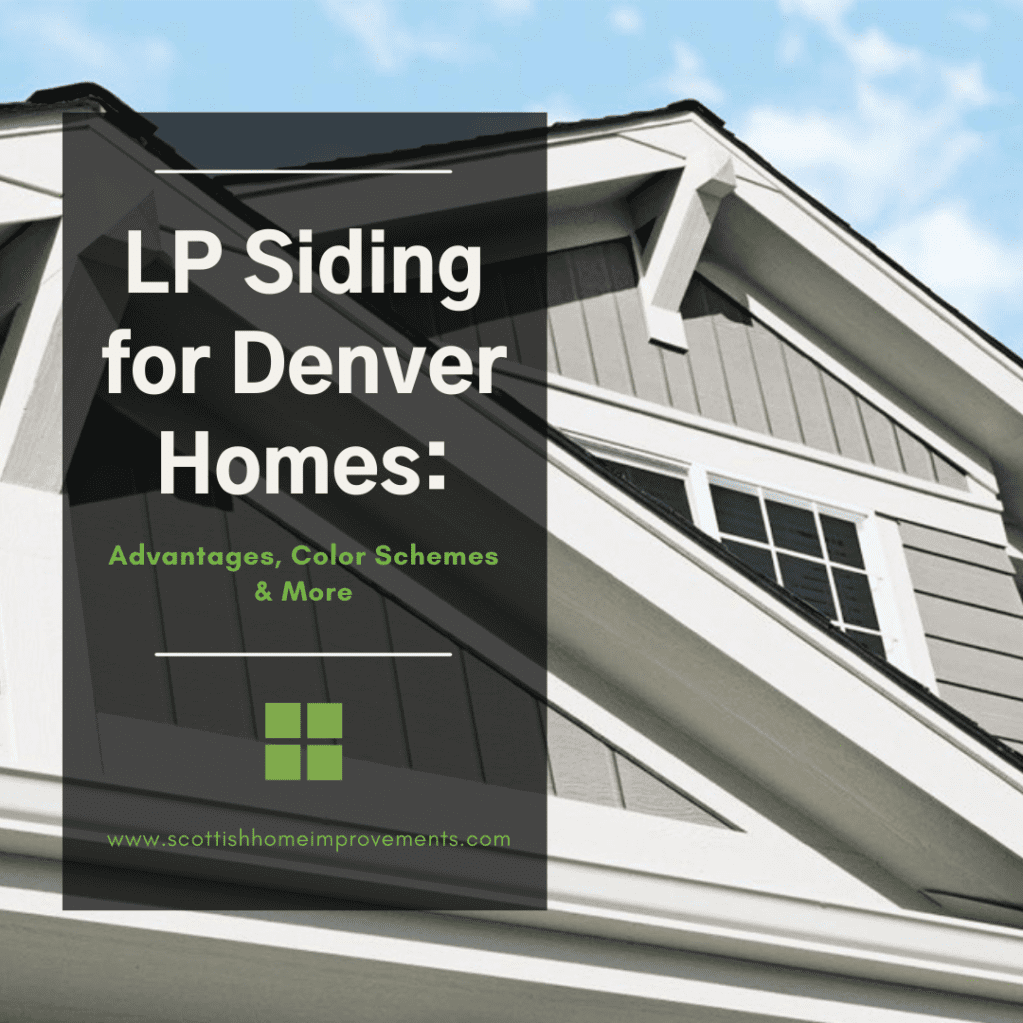 There are a lot of siding options out there to choose from today. With all the different colors, materials, and styles, it's easy for homeowners to get overwhelmed. When comparing your options, it's important to think critically about both aesthetics and practicality. That's why one brand of siding that you should consider is LP Siding for your Denver home. Below, we've discussed some of the benefits and options available with this type of cladding.
What Are the Benefits of LP Siding in Denver?
LP SmartSide has become a popular choice in the Denver area because of its attractive aesthetic and durability. In Denver, there's a lot to consider when it comes to siding. You want something that will be able to hold up in the intense weather and climate conditions like hail, snow, and high altitude UV rays. LP SmartSide provides this kind of weatherability while also offering an attractive natural aesthetic similar to real wood. Some of the advantages are:
Fewer seams and faster installation
High impact and hail resistance
Freeze/thaw and moisture resistance
Heat resistance
The Best LP Siding Colors
LP Siding comes in sixteen different ExpertFinish colors, making it easy to find the perfect option for your home. Here are some of our favorite colors:
Quarry Gray
This light misty gray is definitely swoon-worthy. We love how modern and stylish it looks without being over the top flashy.
Rapids Blue
Blue is a calming and soothing color. It produces a feeling of relaxation and ease, which can help guests feel comfortable when they arrive. We love the vibrant hue of the Rapids Blue color from LP.
Canyon Brown
If you're partial to earth tones, consider a neutral color like Canyon Brown. You'll get an aesthetic similar to natural wood, with just a little extra oomph.
Explore More Options from LP
Call our office today to learn more about LP Siding in Denver.